Alll Around Me
March 24, 2011
The way the wind whispers,
and how the trees sway.
The greenness of the grass,
the calmness of the bay.
Sweet smells of summer,
the clouds are full of white.
Above me is the sky,
I try to grasp it tight.
A butterfly sits beside me,
a lady bug by my feet.
A bunny hops around,
a frog comes by and takes a seat.
The rustling of the leaves,
the brightness of the sky.
It seems like everything around me,
is waking up and saying hi.
Out along the dock,
the fish swim in circles beneath.
A tree up top waves hello!
And sends me down a friendly leaf.
Just from where I'm sitting,
and out upon the sea.
Past all of the boats,
the dolphins and whales are swimming free.
Because though soon the sun will set,
and the trees will fall asleep.
The animals won't settle,
the fish will continue to swim out deep.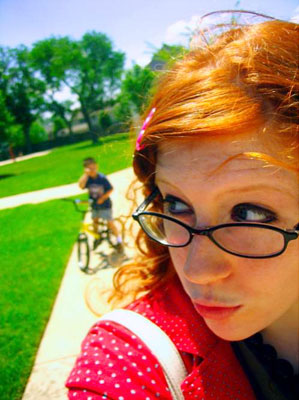 © Callie B., Mechanicsville, VA