You Me & Distance
January 1, 2011
Babe, It broke my heart when you had to go,
You meant so much to me, I don't even think you know.
Sad I couldn't see you every single night and day,
But you would call let me know that we'd be okay.
And when I got upset you would go that extra mile
To do anything you can just to make me smile.
So no matter where I am, just want you to know,
That I still love you and will never ever let you go.
Wow, Can you believe it's been two years?
Of writing x's and o's, missing you, and crying tears?
But somehow we gave up, and you went your way,
Still you seem to cross my mind every single day.
Hah, so I heard some girl took my seat?
Don't try to fool me, I already know I'm hard to beat.
Because those times that we shared when we where together,
Always where the best, no matter what kind of weather.
So no matter how far you may think I'll be…
I just know that you still wish you where with me.
It's like, we can't find the right words to say,
The saddest part is that we used to talk everyday.
I'm done wishing things between us will somehow get better,
Still I can't believe that you and me wont be together.
I thought I had made up my mind that I was moving on?
Putting your name and face in my past meant we were done.
I just keep hoping to find someone that's just like you,
Convinced that if I do it's the only way I'll make it through.
Although there's no more 'us', I'm holding on and staying strong,
But just the thought of me ever loving someone else seems wrong.
You where the one who caught my eye and stole my heart,
Please return it which I should have done from the start.
But just know that you where special, and all that I can't replace,
So all this just maybe someday I'm brave enough to tell you to your face.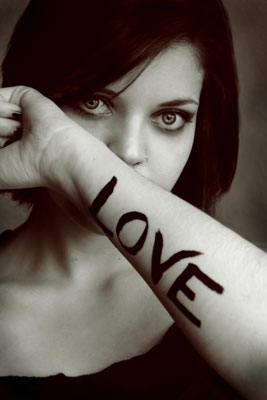 © Michelle B., Blairsville, GA