When the Night Has Come
November 20, 2010
When the night has come and the world is black.
When the sun has died, and the light has trapped.
When all you can do is lay & dream.
When you're being haunted by what you can't see.
When you fight so hard to keep the monster inside.
When you realize all you do is lie.
When you look in the mirror and see a hollow shell.
When you wake up from a nightmare and know you can't tell.
When everyone has left you alone in the dark.
When you've felt no love because you have no heart.
When you try to scream out and hear no words.
When you realize all this torture is what you deserved.
When you're a prisoner inside yourself.
When your voice is gone so you can never tell.
When you cry all night, wishing for death.
When you seriously consider taking another breath.
When you put the gun to your head and say good-bye.
When you can finally leave your ruined life.
When the moon has died and the morning begins.
Is when you know this is when the fight ends.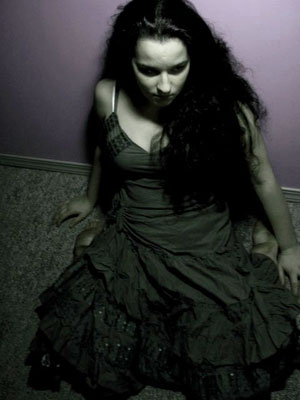 © Brianna D., Everson, WA