Senior Year of High School
October 20, 2010
The physics makes my head spin,
'round and 'round it goes.
Acceleration is velocity over time,
everywhere I am it shows.

Economics is completely useless.
To me, Marx is long dead.
And based on the smell of this textbook,
It was the same one Marx had read.

What's the point of Calculus?
A derivative and a squiggly line.
What's the average rate of speed
of the clock that's keeping the time?

There's only so much to English,
one can be taught in a year.
Repeating the same technique over again.
Redundance is all that I hear.

All of these classes kill me slowly,
the stress is making me shout.
Sitting in guidance, planning life ahead of me;
I just want to get up and out!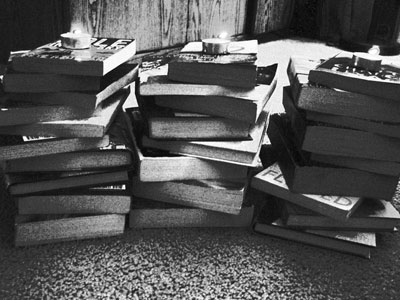 © Alexis R., Clarkdale, AZ