Dreams
October 11, 2010
Here I walk among these shadows.
Escaping death, still fearing the gallows.

Never awakened from my sleep, because if I awaken my soul shall seep.

Deeper into my fallow veins, my soul will never kneel to rains.

It will simply take me; suck my dry, losing all hope, my life flashed by.

Why o why, God please tell me why, help me know the reasons I die.

Tell me why on every night, I come closer to death, can't put up a fight.

Can't escape this wonder, this imminent death.
Running for my soul, for my life, for my breath.

How are my dreams so close to my anger?
Best friends with the reaper and death is no stranger.

Tell me why must sleep be the cousin of death?
Why must this air still fill my chest?

Filling and emptied, a repetitive motion.
So peaceful, so calm, the friendliest notion

Yet no matter how many breaths that I take, the next could be the last breath that I make.

That final air, that taste of sorrow, imp here today and gone tomorrow.

Here and now, I lie on the ground, sighing and awing at this dream that I found.

Sat in my hand
I look in its eye

I crush its life


But dreams never die.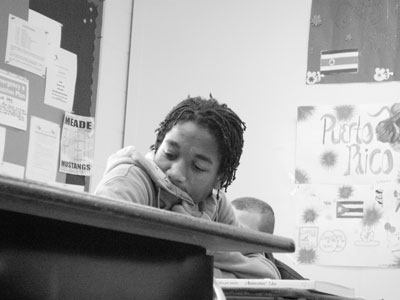 © Demetrius A., Ft. Meade, MD