i thought...
August 5, 2010
I thought of a lot of things when I heard the news.
I thought of how everyone is now so blue..
I thought of that beautiful little girl you left behind.
I thought of how sometimes you could be oh so kind.

I thought about all those plans you had.
I thought about how when we think back now, all we can do is be sad.
I thought about all the gossip there would be;
but that with us you'll always be!
Even though we'll never understand why god made you leave..

I thought of all the people who take their own lives, or all the ones who
say life sucks;
hey it may suck but their still here...
I thought of how people say they know how we feel, but how do they know
how each of us feels with out you near?

I thought of how they say lifes not fair..
(ya well neither is death)
I've defiantly seen that proven this year,
trust me I've had, of heart break and sorrow, my share..

I thought about old memories that just seem to pop into my head.
I thought about how no one will ever forget the last words they heard
you said.
I thought about jaystin, logan, tessa, and all other little ones who just barely
or never got or will get to know you.
I thought of all the people who were probably thinking of anything bad they
ever did, because they didnt agree with what you do.

I thought of your brothers and sisters who now wish things had been different,
or that they could have changed something...
...anything.
I thought of us, your dear loved ones who miss you so, right now it hurts to
even sing.
I think of your friends, and cant even start to imagine how they feel..
I thought of all of the above who so badly wish with god they could have
made a deal..

I thought of grandma first, you were and still are her baby boy..
I thought of britt who now only has stories of you for the kids, the kids
who were you pride and joy!
I thought then of myself, I never really go to know you all that well or to have that many conversations with.
But I thought then, either way I still love you;
because your still my uncle!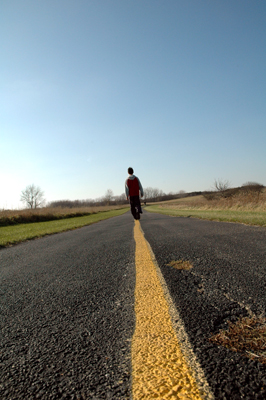 © Seita O., Palatine, IL