Thats Me
January 25, 2018
I, the most show stopping individual, was born in the beautiful season of Fall in 1998.
The youngest princess of Sytina, who reside off the coast of The Indian River,
Whilst my father, George, comes who from a place consider to be the brightest spot on Earth.
My parents were blessed with three other children, named Quaneesha, Verneesha, and Robert, in the early 1990s,
Who enjoys helping me with my extensively shopping.
Their age may play a huge role in their careers,
But none can take over my role as the head of the house.
I, on the contrary, I am considered to be the baby of all my family,
But was birthed with many characteristics only the bravest could compare too.
I delightfully keep my head held high,
From the shame people have thrown my way.
Never giving up on my dance career,
I charmingly control every dance floor i step onto from around the whales-way.
My accomplishments are over powering to some,
My goals are mind boggling too.
I am a Rap and Pop psychopath,
All my life I have learned and widen my knowledge to the point I could record a demo myself.
I am a money-maker, go getter, and happy-go-lucky person too.
While being the classy, confident and proud young lady,
I became one of the most stellar chill homebody ever before.
Through long cat naps and watching dramatic TV shows,
I dreamed and conquered my fears.
Thus, my ability to have fun is on another scale,
Exotic and risk taking some may say.
But I owe thanks to a strong woman, my mother,
who taught me you only live once.
So I seek thrills and live my life striving for success.
In the future, I know I will succeed because failure is not an option.
I will study hard, with my mother's children of battle, and follow the path to The University of South Florida.
While getting the last laugh, I will succeed, just like in everything else I put my mind too,
And show my ambition by becoming the number one judge in the land.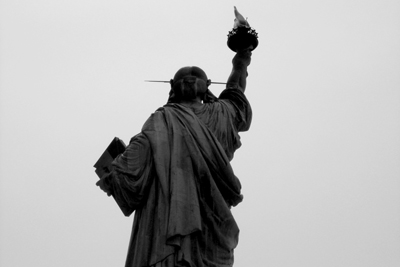 © Conor G., Harvard, MA