How Was Your Day?
February 17, 2015
Getting up was hard.
I weigh more than I look.
My shoulders weigh most.
Look before you leap.
It's a long way to the end.
Please bring a cushion.
Leave me a message.
I'll get back to you someday,
But it's not today.
Please say something back.
I loved silence, but not now.
My ears are bleeding.
I need to tell you.
It's all I can say to you:
I am so sorry.
Pierce both of your lungs.
Scream until you spit on my face.
Tell me how you feel.
I see blue in shards,
But at least you still looked good
When you broke my heart.
I have said four words,
Commit them to memory,
And hit every heart.
The hallways smelled like
Formaldehyde. I didn't
Know who was dying.
There is an elephant.
It is sitting on my chest.
I can't breathe at all.
I never took dance,
But my hands know how to move.
They shake really well.
Water has meaning.
It should mean serenity,
But tears aren't serene.
I am exhausted
In every sense of the word.
Would you tuck me in?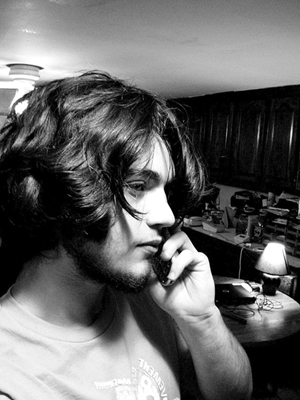 © Zachary P., Brooklyn, NY