The Cold-Hearted Woman
February 13, 2014
I was warned She's cold.
Don't underestimate her.
Beauty lures you in.

In the beauty lurks
Pain, deceit, danger, darkness.
Beauty possesses.

Once She takes you in,
Your fate has been decided.
She will eat you whole.

Live, or die trying.
Survival of the fittest.
It's you, or it's her.

Fight cold with fire
She will snuff it out with snow
And will leave you cold.

Where does one stand now,
Having lost the first battle?
Battle of Her war.

Growing weak with cold,
Fire was the only hope.
Your hands shake, lips blue.

You see them shaking,
Fingers the color of sky,
Tips growing darker.

Fingers go numb, shaking
Watch them shake, feeling nothing.
No pain, nor cold, numb.

Tips black, fingers dark
Frantically, you grasp the air.
Desire to feel.

Then you feel something,
Pain like one thousand needles,
Slowly piercing you.

So scream out in pain,
Torture is part of Her game.
No one can hear you.

The icy needles
Leave trails of pain up your arms
Tears roll down your face.

Tears freeze, scathing you.
Gradually, you turn blue.
Her laugh singes you.

Pain envelops you.
Her winds whip your blackened skin.
Your tears fall faster

Your pain, so intense.
Icy needles sink deeper.
Stinging everywhere.

So just close your eyes.
Breathe deep, breathe slow, let Death come.
Watch your life go by.

Forget your regrets,
Too late to apologize.
Think of your loved ones.

Let Death rescue you.
He will save you from nature
Let her win, let go.

Give in, accept it.
This was her war, and you lost.
Your chilled blood thickens

Your young heart, silent.
Death has saved you from Her grip.
Lifelessly, you lay.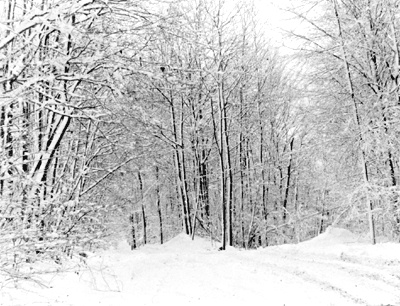 © Thomas S., Portville, NY