Music Fills My Heart
December 18, 2010
Beautiful music
from the piano I play
makes my worries leave.

I find happiness
as I stroke every key
and the music plays

Every note played
every song that is made
gives the soul more light.

Children and adults
gather 'round to whatch me play
musical stories.

All notes together
make another storie told
if you listen hard.

Music fills my heart
you can't hear it with your ears
listen with your heart.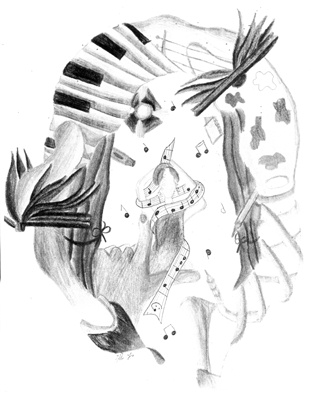 © Kelly L., Brooklyn, NY