Traintracks
August 12, 2010
The marks of the blade;
Traintracks running up my arms.
Never do they sting.

During confused times
I rely on makeshift tools.
Desperate to break through.

Pain comes afterward,
Brought on by agitation.
Still the blood runs blind.

Will I feel the guilt?
Will the rush amount to pain?
For now, still I carve.

Carving through the f l e s h ,
The red [ satin ] stains the silk.
Stitches cannot mend.

Pain is none but joy,
Warm pleasure at its finest
Tingling my skin.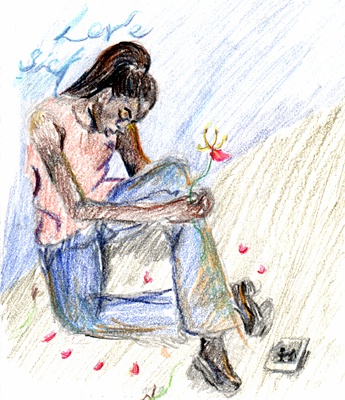 © Sherell B., Philadelphia, PA