The cry of an arsonist
July 30, 2010
Let the ashes fly and the flames scorch, let me hear the screams throguh the burns of the flesh
let the heat lick me all over and caress me till i am content, let me see the skin twist and warp to the fires beautiful design, let it spread like a sweet pestilence across thier bodies, they are lucky, as fires messenger, i am to abstane from its loving hand. Let the smells waft over my nose, let the hair burn, the water dissapear, and the wood fall, my signature is always the same.
let it invade me, let my body shiver with delight, let me hear its orchestra and make love to it, but my god please let it consume me one day....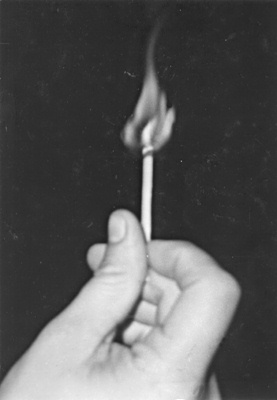 © Stephanie H., Highland Village, TX