Sun and the Sound
June 8, 2018
Sunlight loses meaning, wasted on wheat fields, concrete,
Its radiance disintegrates into the dull landscape below.

Water, hindered by mud, mussels, the unknown,
Gives darkness a new meaning, a new loneliness.

But together, sunlight and water form the ultimate team.
Underneath, rays turn dark and fright to beauty and light.
Above, golden beams find a mirror in the choppy yet reflective seas.
As we watch the sun rise above Connecticut, the Sound, our cove,
We witness this combo of mesmerizing ambiguity and luminous integrity.

Water brings nostalgia, and the sun gives us hope with each ray,
But there's nothing like both, especially when we see them together
Every single day.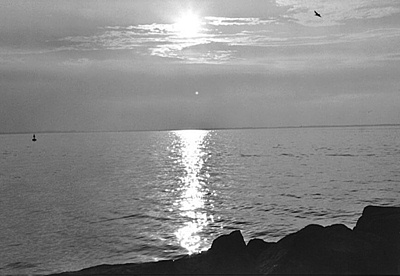 © Amanda L., Cumberland, MD