In Motion
May 20, 2018
A lyrical engineer builds a vehicle out of vowels
Fueled by ingenuity and some miracle holding
Its wheels on its axles, spewing out syllables from the exhaust
Placing wit behind the steering wheel and a vision as a GPS
Not getting lost on the roads of stereotypically, mainstream, conventional
Writing, while staying in the lanes of its binding.
Looking at mirrors in hindsight and
Shoulder checking the blind side
Desire's driver decides to break free of confines
And venture off the asphalt,
Risking its axles
Off road in a domain of no shackles
Binding capitals of sentences and ending with predicates
Free of writing etiquette and verbal aesthetics
Turning potential into kinetic, butchered words by medics that
Turned this into four wheel drive.
A joyride that began in the mind,
The wheels roll freely to the rhythm of mankind
A journey crafted at the hands of time
And only at author's hand will it be refined.
The fresh breeze of inspiration hits the face
As a new idea brewing inside the brain,
Takes place, blooms and shows a new way.
The steering wheel turns onto a road less traveled
And curiosity piqued at the map and points a new direction
Appealing to affection, a human conception.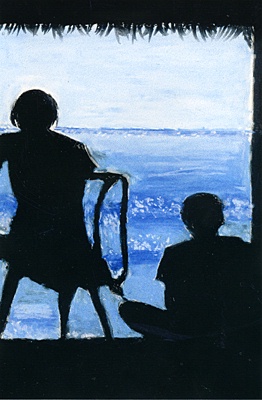 © Julia S., Haddon Heights , NJ