Dear 45
May 5, 2018
Fear.
The trembling hands of those
who spent the last
seconds of their lives
scared out of
their minds.
The goodbye he
shouted to
Dad upstairs was
the last conversation he had
with his parents.
Innocence.
The kiss she gave
to her Mom was
the last time she would
feel what
love is.
The mindless,
soulless people who
push this away
as something that
just happened.
Young adults with hopes,
Dreams, and aspirations that were
waiting to be fulfilled.
No chance to make a future
worth the life they had.
17 Bloodless.
17 Breathless.
17 Dead.
An action plan barely lingering
around the Americas.
It seems so clear to the ones
who see it as
something so simple.
Something that can't take back
the lives we took, but the
lives we will take,
for each other.
There doesn't need to be a
"next time".
No more worrying.
Taking action means
stepping up and
facing them.
It's time to step up
for the ones you
love,
lost,
mourn,
and cherish.
17 Bloodless.
17 Breathless.
17 Dead.
No plan.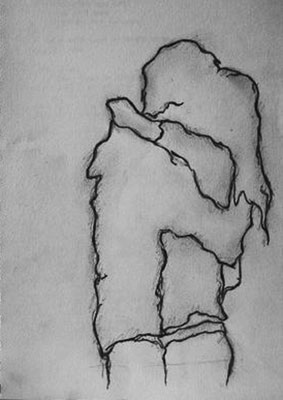 © Nicole B., Newcastle, WA