Road Maps
May 3, 2018
On days that are too hot and it seems all the water has been
sucked dry, like the way a bathing suit swells and drips chlorine even after you've dried off.
On nights when the storm refuses to roar and instead only spits the rain drops at you,
as if it's laughing and pointing out all your insecurities.
At times like these, I will take my daughter in my arms and lock our hands.
She will open them and say,
"Momma, why are your lines so much deeper than mine?"
I will tell her,
"Baby, these are my weapons, these are my wings."
The tip of her nose will crinkle as all the questions flood in like water desperately tries to cover every blank space, until everything will be at last, filled.
I will cup her face in my hands and say,
"Baby, never ball up your fists in order to fold into the smallest parts of yourself.
I want you to stretch your fingers, your legs, your chest, your toes until it feels as if you will burst with starlight.
I want you to treat your hands, like you would treat a heart.
They are beating and breathing.
I want you to cradle and take care, and when your hands find the hands that fit perfectly,
take care to never lose your strength, because if those hands you held let go,
your own hands will be all you have left.
These lines on my hands are roadmaps.
The line between my thumb and wrist is carved from the pen that met the paper and formed an alliance as they created, painted, and imprinted words.
The line right below my middle finger, is the scar left behind from all my battles,
and as it gets deeper, the weapon becomes stronger and sharper.
Now, baby look closely at the small indent below my pinky.
You have a matching one.
It is the stretch mark from the first time your momma sat you down and told of hands and maps and weapons.
It is the moment she taught you to fly.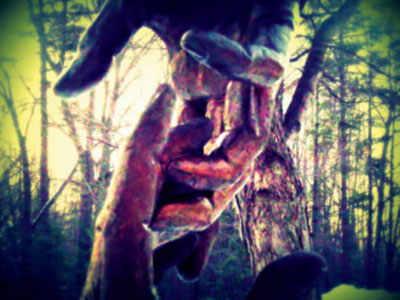 © Ashley S., Brownsburg, IN