The Death of Confidence
May 2, 2018

I am confident,
Probably more than anyone I know,
But not everyone is like me.
I know so many girls who hate their body,
Their stretchmarks,
Their nose,
The way they laugh.
They think the things that make them, them, are shameful.
Some girls are more intelligent than I could ever dream of but compare themselves.
Comparing is the death of confidence.
Everyone partakes in it,
Everyone falls victim to it,
Including me.
Me with my confidence,
My loud voice,
My proud stance.
I had to learn not to compare,
To not care,
To lift others as well as myself.
Others cannot,
They freeze at the hands of comparison.
They crumble.
You cannot help the comparers,
They will not listen to you.
That is the death of confidence.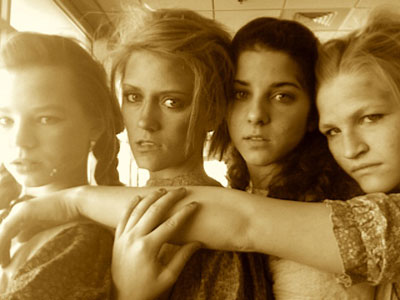 © Sarah Q., Leawood, KS