Cotton Candy Twilight
May 8, 2018
Part of me is cotton candy pink—
sugared fluff in my teacher's thoughts,
hidden compliments twirling on papers,
smiles and laughter among frivolous friends,
liquid sweetness pouring from glittering eyes.
But at home, the other side comes in—
twilight blue,
like the crisp currents of a midnight sky,
studious, committed, determined,
silent and serious and charged with work.
The voice from my intelligence tells me I need both—
but my heart longs solely for the cotton candy pink,
the part made to satisfy those whom I admire.
So add the extra sugar, please…
  and don't forget the smile!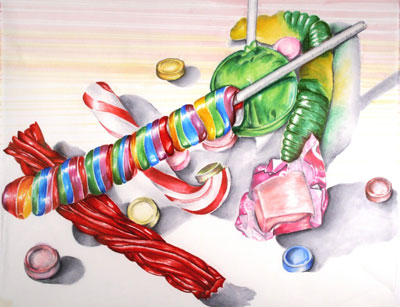 © Jamie B., Fairport, NY