Delusional
May 7, 2018
Blackened craters of ink stain
your skin, burrowed in the creases
of your soft, cushioned fingertips.
Your voice is an ariose orchestra,
whisperingly reciting lilting lyrics
and frostbiting my chilled ears.
Oceans of mysteries gush in between
us; we are the eternal, cerulean
eye of a tempestuous typhoon.
Your timbre captivates my crystalline
soul, each word you speak luring
me gracefully down the music staff.
You pluck my delicate heartstrings
like the guitar you play, a melody
always improvised from within.
But for forever, you'll be confined
to my pen's brimming cartridge,
immersed in the ebony ink of my dreams.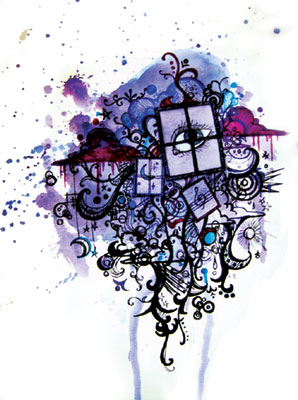 © Savannah R., Stoneville, TX