For people like me
April 30, 2018
For people like me

For people like me, who find little enjoyment at home
Who long to go do something,
When going on a cold walk in the rain is the highlight of your day
Who ride public transit more than their parents car.
For people like me, who spend half their allowance on overpriced bus fare
Who consistently get in trouble for missing the inconsistent bus schedule
Who dance around like they have ants in their pants 24/7
Who are not athletic but can walk 8 miles a day, piece of cake
For people like me, who are fascinated by the different scent everywhere you go
Who could stare at the glittery and brick sidewalks for hours
Who see every size, shape, and color of the enormous glass buildings
People-watching is something you do on the regular, and is still just as interesting as the first time
For people like me who occasionally try to count the infinite amount of horrendous trash cans
Who know Downtown Portland like the back of their dry weathered hand
Who have such fair skin that theycan't be out in the sun for more than 0.5758584837478 seconds
Who observe the different lifestyles in strangers

For people like me who build their confidence by simply walking next to a busy street
Whose style is all over the board from punk, to grunge, to basic, to dark, and even the most fluorescent
When it's hot, you hair goes up in a bun
It makes you smile like a crazy idiot when someone compliments you
For people like me who have tasted every type of coffee
Along with tea
Coffee with friends is your favorite
No matter the weather
For people like me who are social butterflies
But have a hard time fighting anxiety
Have a hard time finding the motivation to get up in the morning
Whose sleep schedule is so irregular, it isn't even a schedule anymore
For people like me who dread doing anything that takes more than 20 minutes
Because you can't not get overwhelmed when things are long
But that overwhelming feeling is always there
And you have learned to overcome it
For people like me who regret every decision they make
Who have trust issues because everyone they have ever trusted had stabbed them
Who prefers one real friend instead of 5 people who are going to only drag you down
Who has one friend that they trust
For people like me who see a major accomplishment as making it through a day
Who live behind a mask
One that everyone loves
And you don't dare take it off
For people like me who are battling their own demons
Winning and losing
Trying and trying
Giving and fighting
For people like me who care too much
Who are scared of falling farther down the hole they dug themself into
Who try too much
Who care too much
But not enough at the same time
For people like me who are trying
Fighting
Failing
Losing
Longing
Winning
Wincing
Fearing
Falling
Trying
Talking
Because covergirls don't cry. Right?
But the silly little things that you look forward to durring the day
Like that new album by your favorite artist
Or the kid that you babysit for
Even making dinner for your whole family
Anxiously waiting for peoples reactios for somethng, anything that you did
No matter what it is, peoples reactions always matter more than yours.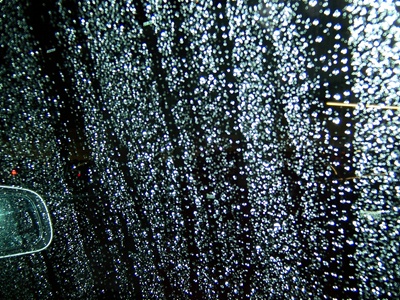 © Jessica L., San Jose, CA