"Identity" emulation
April 30, 2018
Let them be as the land
Stationary, and unwilling to move
Teeming with life that in the end
Only turn on it
And destroys it.
I am the sea
Unknown and unpredictable
I move as I wish
I crash in waves
But in some spots
I am peaceful, tranquil
I am beautiful.
When land and sea meet
They form beaches
Sometimes they are beautiful
And sometimes they are not
At some beaches, the water
Is crystal clear
At others, the water
Is murky.
When two sides are willing
To compromise
Good will come from it
But when the land and sea
Are rough with each other
The land throwing rocks
At the sea
When the sea comes crashing
Down in a wave.
We are different
You are the land
I am the sea
But when we come together
As one
We are beautiful.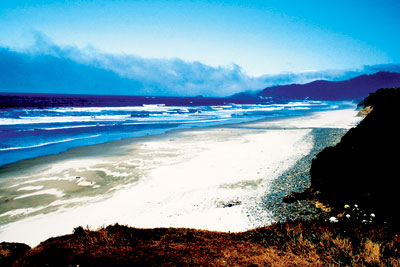 © Kristin R., Los Altos, CA