Flowers
April 30, 2018
Let's sit among the flowers
Behind your hidden eyes.
Let's sit among the daisies
Among the violets and the rye.
Let's listen to the wind
It whistles soft and sweet.
Let's close our eyes, and smile small
And together, let's not weep.
We listen to the wilderness
We smile at the wildness.
Let's watch it all, together here,
And embrace each other's blindness.
Let's sit under the sun
Bright and shining down.
Let's kiss our fingers
And have flowers
In our golden crowns.
Let's sit among the flowers
And lock our fingers tight.
Let's lay down
Before we drown
In each other's might.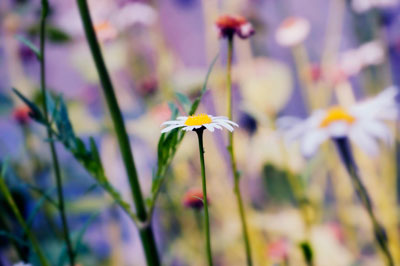 © Madalyn W., Holliston, MA