The Grand Facade
April 30, 2018
When a dancer enters a stage,
She wears a mask of ivory.
Her footsteps are light and quick.
Her arms are soft and wilted. 
She floats around the room with grace.
Her movements are delicate but move with haste
As she tries to enchant those around her cage
Like a serpant in a dangerous daze.
For although she moves so elegantly,
her body alone is her own trickery.
Years of enduring pain have sculpted this form.
Accepting torn muscles and broken nails and so on.
Her light steps are aching and her wilting arms are sore.
She controls the shaking with a strengthened core. 
Her art is not made out of honest pace,
but rather of blood, sweat, tears, and a gilded face.
So now you see the grand facade 
Of fragile beauty and strengthened blood.
A poised young woman you no longer see
Instead a strengthened one is there, fit to be queen.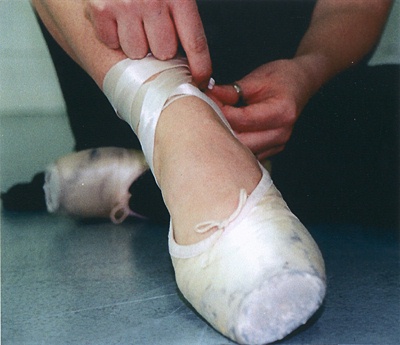 © Nora F., Pembroke, MA