My Friend
April 30, 2018
My friend wakes me up at night.
He never gives me a warning.
He is made out of decaying shadows 
and of taunted rope, a fickle story.
His touch is cool and startling
But the grip is harder to bare
when he comes out of nowhere 
and disapears into thin air.
My friend likes to grab my lungs
and rip them from my chest.
He fills my head with nightmares
and leaves me there to glare
As I stare at all the memories
I wish were never there.
I do not like my friend
But his purpose means well.
That does not mean that I want him near
Or to see me here at all.
No one likes panic attacks,
this much is true.
But if you understand the purpose of this friend
He may not be so bad to you.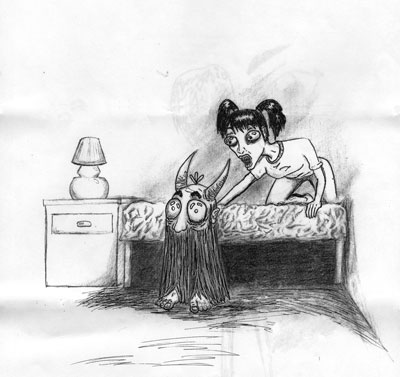 © Jasef I., Norfolk, VA