Art with Poetry
May 2, 2018
La Grande Jatte (Free Verse)
The river calm as the night
A cool breeze in the air
Children play without a thought
Laughter fills the sky
Parents watch the boats sail
Keeping the peace in his majesty's name
The Dancing Couple (Narrative)
Laughter filled the air as the party made its way to the back porch.
The bride and groom them kicked of their shoes and began to dance to the sound of the music.
The guest then began to crowed the two, enjoying one another's company.
Come tomorrow they leave each other.
The king has ordered settlers to go and colonize land in the new world.
After tonight, they shall never see each other again.
Yet, today they will enjoy what little time they have left with each other.
So they danced and partied into the night, without a care of what is to come.
Because as the sun peaked over the horizon, they all were gone.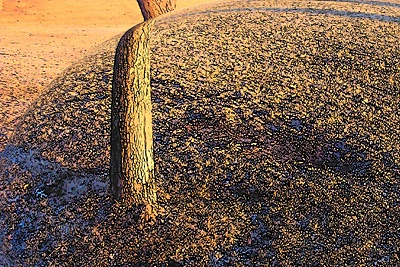 © Benjamin B., Coon Rapids, MN