The Sun Will Rise
May 1, 2018
His hands were like a paintbrush,
And the canvas was my body.
As his fingers traced my skin, he left behind shades of yellow, orange, and red.
He told a story through his painting, as all artists do.
This story was our future.
It was a sunrise, and we both knew that by then he would be gone,
Leaving his masterpiece on the easel.
Maybe another would find it there,
After all a painting does draw more attention after he who painted it is gone.
Right?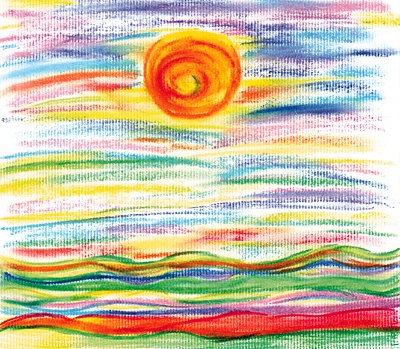 © Jennifer W., Saint Albans, WV