Depression Is Alive and Walking
April 28, 2018
Waking up on a monday morning not wanting to get out of bed. It's about seven o'clock in the morning, the sun is just about to rise. I'm realizing today is gonna be a long day, while I start crying with tears falling down my face. My mind is telling me to get up and go to school, but my body is saying sleep all day. My father knocks on the door and walks in.
"Rise and shine pookie, get up at go to school."
"Hi dad, I will ugh."
So he closes the door and I get up with a droopy face. I'm thinking to myself, "What am I gonna wear? I don't want people looking at me funny cause my clothes aren't cute."
"Band sweatshirt and skinny jeans." I said.
I get to school and put a smile on my face even though deep down I just was punch someone and cry. I see a group of people I know, I shouldn't call them friends because deep down I know they don't like me and talk about me behind my back. I walk over and they all say good morning to me, but is it really a good morning I thought. I said good morning back with my fake smile and told them I had to go study for a test, a test that was non-existent. I walk into the only class that feels like home, Shannon's. I put music on and drown the world out.
    Music is my way of expressing myself. It releases the demons in my body that have trouble escaping on it's own. I don't think people understand that everyday I want to die. The only place where I feel sane is at concerts. It's my happiness, it's my world.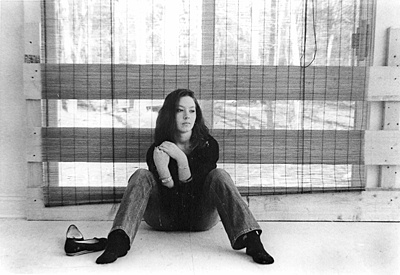 © Crystal F., Marshfield, MA