Love is . . . .
April 27, 2018
Love is pointless
All it's ever going to do is get you hurt
It tires you out and makes you feel like dirt
All drained out nothing more to give
That's no way to live
Love is a poisonous thing
It can kill someone with a caring heart
You don't know
Until it's too late
Love is cold
You believe the lies that have been told
Ignored all the signs 
That have been there the whole time
Love is blind
You denie the truth and all the prof 
Pretend it's not there and don't care
Love is . . . . 
Love is a lot of things
But not worth my time
Go find someone else cupid
This chic is fine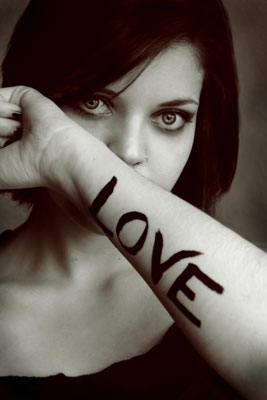 © Michelle B., Blairsville, GA