Whatever Our Souls Are Made Of
April 27, 2018
I like to think that we are created
from sparkling stars handpicked from the sky,
like they are apples in an orchard cultivated by the gods.
I like to think that those handpicked, sparkling stars
get mashed into a sort of star-stuff paste that gets folded up inside of our skin,
like we are tarts getting filled with sweetness to the point of bursting if even one more cherry gets added to the mix.
But most of all, I like to think
that you and I are filled up with the same sparkling star-stuff,
like we are the cosmic version of Adam and Eve offering each other our own forbidden fruit.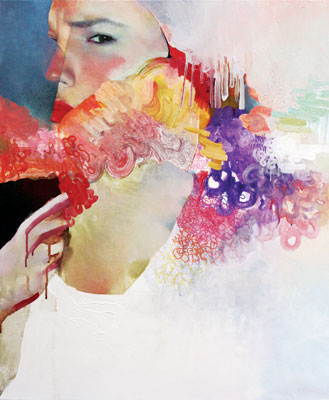 © Winston C., Jamaica Plain, MA