Neverland
April 27, 2018
There was suddenly a bright light,
though, a sunshiny day had turned into night.
Why would such a light come back to haunt me?
In Neverland is where I'll be.
To never grow old,
unable to mold
into the beautiful woman I shall become.
As I stroll through the woods,
I come across some goods.
Though I can never die,
why even try?
Don't make mistakes,
yet my stomach aches.
It's been so long since I last had food,
I cannot remember the way I chewed.
As I look at Peter,
I notice a heater.
This land is not real,
and I'll need time to heal.
I open my eyes to find myself in my room,
I am finally ready to bloom.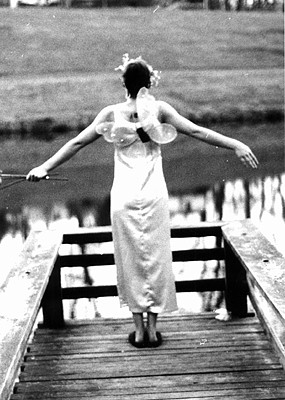 © Jennifer T., Cincinatti, OH