I am Dendie
April 24, 2018
Despite what you may
see on my deceptively shiny,
official-looking
plastic card
that gives me driving privileges,
my first name is not Emma,
dull, buzzing, and monotonous.
Despite the fact that you may
completely trust my parents
to embellish me with a middle name
along the lines of Jeannette Jennita
or Roseanne Riabelle,
a slice of baloney one week past its expiration date
resides between two slices of stale bread.
Ann.
Despite what I want you to
think about the final two syllables
of this spoiled sandwich of a name,
I only taste the first.
The final sound is a blip,
an afterthought, a half-formed
decoration, like when you realize
that you haven't beaten the egg whites enough
and your lemon meringue pie has a meltdown.
Despite the fact that you may believe
that I wish to throw the entire sandwich
into the trash can
with perfect aim,
I do not aim to throw perfectly.
The sandwich will strike the edge
and send a crumb soaring like a basketball
that just misses the basket.
Dendie.
It bounces.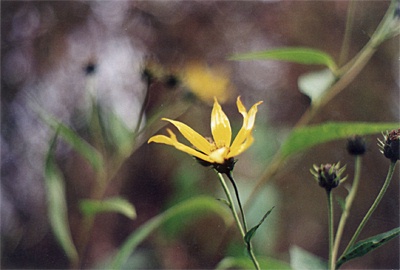 © Scott R., Casco, MI