Stay Brother, Stay
April 23, 2018
My heart is extensive, but not monumental enough to reach him.

My mind is coherent, though muddled; I've tried arduously to keep a smile on his face. He forgets the memories we made as children. I watch him as if I were back in my 7 year old days. Only he could see me cry, and blubber in confusion. He was so kind, I would try to run away, but he, he would catch me and hold me and tell me everything would be okay.

Where is that boy of audacity and brotherly love, like the sunshine on a cloudy day, strengthening and angelic? What could he be doing? He turns his back on me. Out, protector. Wait, he was my protector, my hero, he was my guardian angel. I am weak and vulnerable, he has left me this way. He left me. Out of my way, O boy who lacks any nerve. I loved you, all of you, from your despicable laugh to your horrid jokes. I long for the day you stay here, with
me,
not that you will, and I will try every day, until you do.

And I watch you do nothing, you sulking ignoramus.

Imagine, someone loves you with her whole heart yet you refuse to love back… I can't watch you abandon me again. You glare and yell, but
you know it. You are my watchdog, my best friend, my big brother. I don't care who you love the most, I only care if you love me. I admire you, a careless, egotistical maniac, yet all I ask is for you to stay.

What more do you want from me? I've given you all I have, my patience,
my time, and my happiness. And I still love you. You're my big brother. Under no circumstances will I let you fall away from me to the likes of our father. You will stay.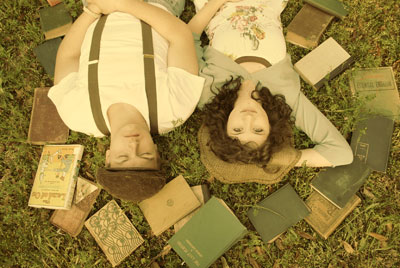 © Gabrielle A., Pensacola, FL