Seaside
April 23, 2018
We follow it along coastlines and winding roads, the sweeping curves around cliffsides, catching glimpses of glinting blue far off on the edge of the world.
We make our pilgrimages to the water like a thousand-mile Jerusalem, draped in floral button-down shirts and sloping sun hats, dipping toes in the holy water like an ancient ritual.
We watch the waves folding over each other in tissue-paper layers, the horizon never ending.
The ocean cascades around as it goes forever in and out, in and out. We imagine seeing the far-off water of somewhere else, another person on another coast, an endless space that binds together all the world right here in the churning waves around our ankles.
Far away, there are looming waves, tall hands to strike us down, swallowing life among its depths.
On the shore, for now, you are safe.
Waves ahead, rumbling.
Gulls above, waiting.
In the sand below, footprints fading.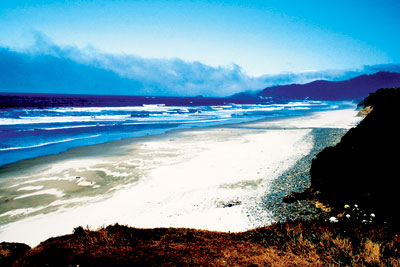 © Kristin R., Los Altos, CA