Escape 2.0
April 16, 2018
Standing there,
I zone out.
I think about the thing everyone calls reality.
I recognize how cruel it can be.
All of the bad, broken, mean people it can bring.
How reality has brought and mean, broken person to me.
I don't know how to confront this all,
How to voice anything.
So I find a pen and piece of paper.
I begin to use the paper to aid me in spilling the pen's guts.
I once more begin to use poetry as escapism.
Again,
Escaping reality.
I get so lost in the words until,
I can no longer think of anything else to put down.
The volume of the background people slowly begins to increase,
And nobody knows where I went.
Then my trance ends.
Reality returns like the afternoon bus, and I just wait for the next chance to escape.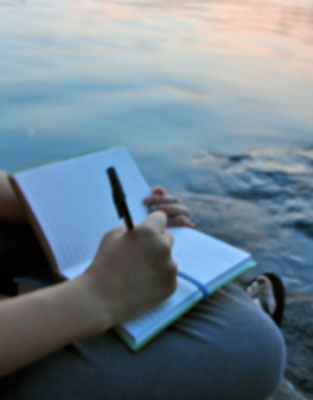 © Grace K., Port Washington, NY