lonliness
April 13, 2018
They call her annoying but they don't know that she just wants to be heard.
Her voice stretching out like the roots of a flower trying to reach the sunlight,
Trying to reach for help.
She is like that of an orphaned puppy trying to find love,
Because we all just want to be loved.
But when she is shot down with all of her hopes in mind, she loses part of herself.
She slowly deteriorates away piece by piece.
The world chokes her with the absence of love.
She grasps for meaning but holds her tongue,
Because there is no point in breathing when there is no air to draw from.
She is a hopeless wanderer stuck on the top of the mountain of loneliness.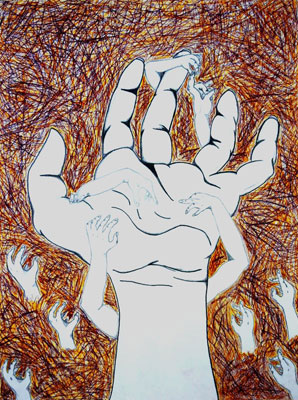 © Ariana R., New Orleans, LA