Lightning
April 12, 2018
From afar, it is more likely to leave someone awestricken.

Like the crack of a whip,

Its mighty roar is heard from miles away.

The majestic vivid purple clothed in dark clouds

Appearing for a fraction of a second and disappearing

Without a trace.

The dark horse of the sky,

Powerful enough to claim a soul.

Sharp and jagged like a menacing glare.

Down comes Zeus' signature weapon,

A warning to the mortals

Out in the middle of nowhere.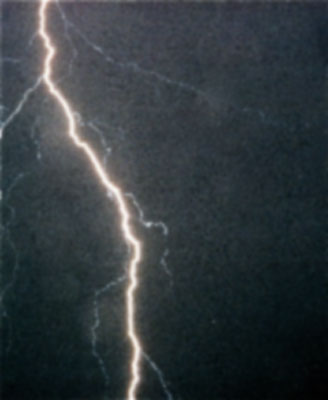 © Zachary C., Arlington, TN