Emotional Frontier
April 12, 2018
I always expect
Happiness to hug me close to it's chest.
But instead,
Sadness slithers it's cold arms around my waist,
Pulling me into the icy waters of their grip.
It brings me into despair,
prohibiting my screams of help.
I extend my hand out for happiness,
just for it to leave me hanging.
My hands begin the shake,
Warm tears spill from my eyes.
Was happiness against me?
Were happiness and sadness working together
just to hurt their host?
My pills make happiness stronger,
Slowly killing off the sadness,
Bringing me back to reality.
I nervously pop off the cap,
Swallowing the piece of paradise.
Sadness withers away,
It's arms unchaining me.
I swim to the top, my shaky legs bolting for happiness.
My paranoia grows,
Nervous that perhaps sadness has followed me to the sunset.
I look up to see the beauty of the sky,
It is painted shades of pinks, reds,
Lovely oranges and yellows.
It is as if the sky cheering me on.
Happiness tackles me,
Throwing me off my path.
it's warm embrace is a safety blanket,
Unlike the straight jacket from sadness.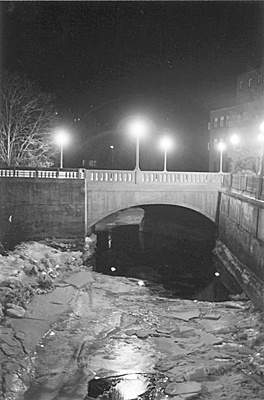 © Peter G., Glenburn, ME