Crown
April 24, 2018
I have been king for years,
Every morning I wake up,
Feel the chilled gold of the crown
Put it on
Go throughout my day telling people what to do and,
Go to bed and take it off.
Trying to be the best I can,
But my crown thinks otherwise,
Mocking me.
"You aren't doing this right,
People are not happy."
The crown has a golden finish.
Heavy as an elephant.
Jewels blind every pupil that looks at it.
White was my innocence when I first started being king
Purple has the quality of tranquility of days of peace
Black for authority over my townspeople, leading them to war
Red brings anger when my townspeople revolt
Blue for melancholy that my body feels when the crown is on my head
Pink for tenderness that my heart lacks
But when I take the crown off.
I am myself.
The crown overpowers.
Without my crown, I am nothing,
The crown without me is just a crown.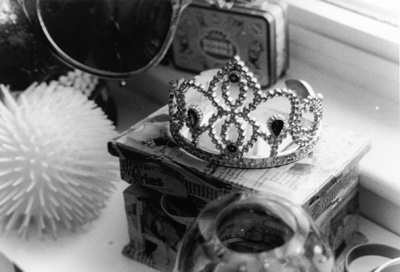 © Bayta R., Beverly, MA