the only way i can describe my feelings for you.
April 23, 2018
Lifelessly I have never become something I've wanted to be.
In your most zealous heart, a symphony plays the notes of the things which burn me.
For which I cannot become because my efforts are not done so effortlessly.
You fell away always.
Always as light by the light of myself even as the sun has fallen.
Forgiving soon still is the wish of my pleasant moon.
For if your shadow is to be forgiven by me
I shall wonder the depths of your infinite soul
Asking such things that make you worthy of me
And I to you.
The mile of your perfect page
Has been read a million times before
By countless men and countless women.
The words that dance off your tongue bring
A new light to the world.
Bringing up the mountain and the sky with each new beginning.
Bringing up the mountain and the sky with each passing day.
I cannot even begin to describe what it is about you that began and burnt; only that something in me burned as well.
The spans of your seas are more and most beautiful than all the suns.
The whispers of your voice brings me into the lair of the man and of its woman
And in our primal nature, we can do nothing
But destroy each other's hearts
And destroy each other.
I could never become what I've wanted to be.
What I have only ever dreamed
Was to be
Endlessly
Truly
Wholeheartedly
Yours.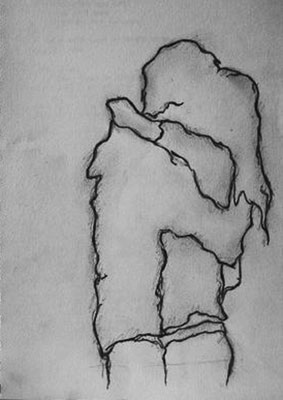 © Nicole B., Newcastle, WA