Metamorphosis
April 23, 2018
Inch by inch,
I slowly scale the milkweed stalk
and drink the milk of the plant in preparation.
   
    I am engulfed by darkness
    and pure silence.
    Day after day,
    minute after minute,
    I am still, with no knowledge
    of the beauty to come.
  
  
       
        I open my eyes to see the sun's rays.
        Slowly, my fragile, wings expand.
        For the first time, my wings flap.
        Children stare with eyes of wonder.
        Swish, I take to the air.
        Young eyes track my every flutter.
        I perch upon a young girl,
        holding her breath to savor the moment,
        and stare into the eyes of the future.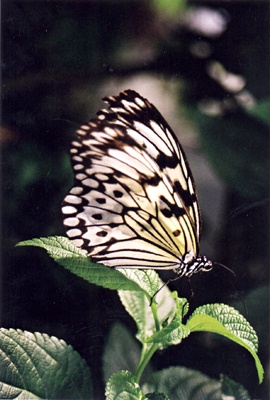 © Courtney G., Rocky Hill, CT