Rainbow
April 20, 2018
I'm on the top of the world
Where everything is clear
And beautiful
And good
And hopeful
And inspiring.
Nothing to hold on to.
Nothing to feel normal
For just a little bit longer.
Only one extreme
To the next.
But then I slide
Right back down
With no reason behind it.
Only one extreme
To the next.
I drag my feet
Back to where I started.
I'll try not to
Fall apart this time.
But if I do,
I'll just do what I always do.
I'll pick out my mask.
The one with
Bright eyes
And a warm smile
Meticulously positioned.
I'll keep walking
And force my head up
And drag my feet
To the beginning of the rainbow.
I'll clamber my way back up,
Exhausted,
Wondering "What's the point?"
I'm tired.
Unmotivated.
Weak.
Anxious.
But I make it to the top.
I take my mask off,
Toss it down the rainbow,
And rest.
But it's not the end
As I anticipate the next fall.
It's an endless cycle
I have to repeat.
I have no choice.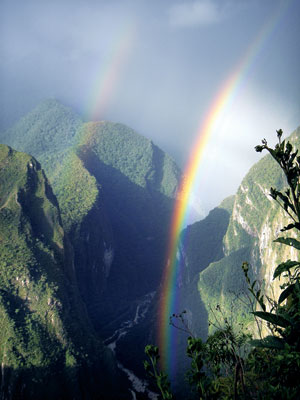 © Benjamin C., E. Norwich, NY