I don't know
April 20, 2018
I think I love you, but I'm not sure.
People say we look great together,
My d*****bag teacher Mr. Davidson who barely says anything to me told me I'm a better person with you in my life, that I'm less mean.
We see each other once a week since you live on the other side of town and so is your school.
We met at a summer camp and I barely got to see you there either.
It's been 9 months and I've been 2nd guessing this relationship after the 1st 2 weeks.
You say your mom is strict and I don't doubt that on the weekly encounters I see her list of chores for you.
I try so hard to see you,
To make this relationship work.
That's why I would longboard 5 miles each way, not even minding the fact that I would have to board home in the dark,
If that meant I could watch you warm the bench at your volleyball game why wouldn't I?
I value my time with you,
I stopped texting other girls to prove to you you're my queen,
Remember my friend Skylar who you thought was to pretty?
Gone. After you said she was too pretty.
I'm trying my hardest to make this work, and that's what's wrong.
It feels one-sided.
All these things I've done,
I have a low self-esteem and a lot of mental problems.
I don't know if we're meant to be together.
But yet, at the very bottom of my heart:
I feel hope and love for you.
But I still second guess.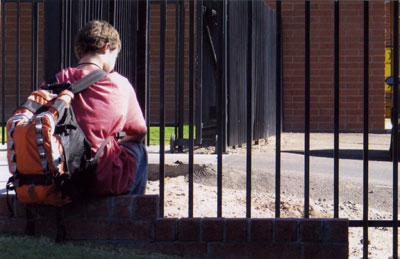 © Molly L., Phoenix, AZ