Self-Doubt
April 19, 2018
I've long since held a pain,
Held myself in some disdain.
I turned every minor malady
Into a form of calamity.
I have never hated another man,
Even when I was hurt by some plot or plan,
Yet for myself I did feel a need
To question and doubt my every deed.
Many in my life have told me I am smart.
Family, friends have all told me my thoughts are art,
But I never quite felt that way;
I doubted and disdained myself every day.
Since then I have grown.
I have in certain ways come into my own.
I have learned that we all have our doubts,
But eventually we learn what life is really about.
We start life small and insignificant, but not alone;
Our family does their best to make us feel at home.
Every little quirk our friends laugh off and condone,
But in the end, it is us that must make our own body a home.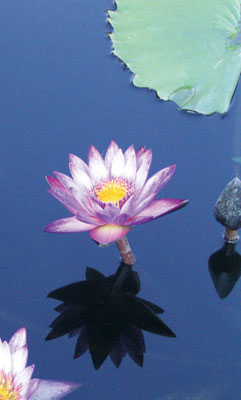 © Hilary B., Barrington, RI