I have seen...
April 19, 2018
I have seen the look of love,
Deep in the depths of your eyes.
Sinking and swooping like a dove,
Fluttering and breathing in the skies.
I have inhaled the scent of love,
From your raven black strands of hair.
I still miss you and you left just now,
It hurts to be away from your lair.
I have tasted the flavour of your love,
As sweet, cold, gentle as ice cream,
I want to thank you, just tell me how,
For that little treat of ice and cream.
I have heard the music of your love,
When you open your mouth and talk.
The sweet, gentle voice of thy power and how,
Can I resist? But with your eyes mine lock.
I have felt the softness of love,
When you touch my wound with your hands,
To the soft gentle tread of thy fingers-I bow,
Their gentleness, I understand.
I have seen, inhaled, tasted and felt,
The love from you that runs through me.
For us to be together, in prayer knelt,
Forever, together we are meant to be.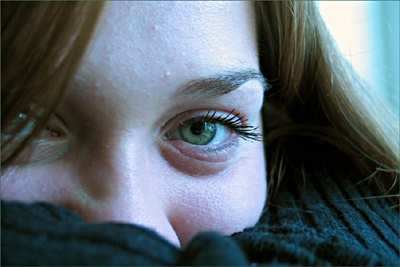 © Andrew M., Belleville, ON, Canada