Where Have All The Poets Gone?
April 18, 2018
Where have all the poets gone?
Once upon a time, not so long ago
They were the dominant species
You could hardly walk down the street
Without catching glimpses of them
In café windows and taxicabs and park benches
They were to the world what rats are to New York:
An essential part of the cultural landscape
Synonymous with trees or skyscrapers
Or similarly common and complex objects
And whether you tolerated or loathed them
They remained, squeaking and scurrying underfoot
But culture is an ocean, and the ocean hisses
And moans as its lips brush the shoreline
In a public display of affection, unapologetic
The land, sighing, turns its attention elsewhere
The sea's actions speak no fewer volumes than before
It's just that no one is listening
So the poets, having spent every last clever metaphor
And shared every drop of wit and soul and truth
Retreat into the dark underbelly of the city
Where once the sung praises and scribbled threats
Were fresh and bountiful, now they are forced to feed
On indifference.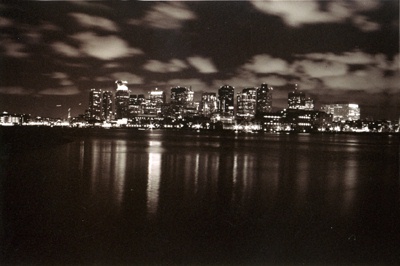 © Hoang P., Rochester, NY