The Kiss
April 4, 2018
I sang our song as we sat together,
She couldn't stop smiling.
Just before it ended she leaned in,
Lips slightly parted.
I grabbed her by the waist,
And pulled her close.
Just before our lips met,
I told her that I loved her.
She smiled bigger and our lips met,
With the fire of a thousand suns.
It was gentle at first but soon,
Turned into a frenzy.
I have never been kissed this way,
And there was this electricity.
Music was playing around us but,
I couldn't hear any of it.
As we pulled apart for air,
I knew for sure that she was the one.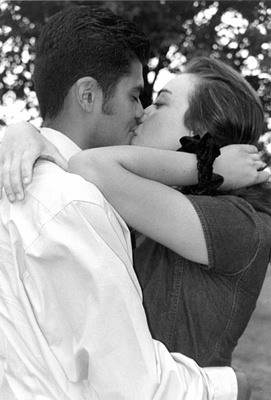 © Yaniris M., Boston, MA