Not Sense
April 3, 2018
A boat floats down the rope.
A tie ties up the water.
A drop rains on the sea.
The sea cannot see.
As you can see
Nonsense is Meaningless,
But "Meaningless" has 'meaning.'
What is the meaning of Nonsense?
Not having sense.
So as a boat floats down
the rope,
Is it the boat that floats,
Or is it the rope?
The rope ties the boat,
which is on the water.
So doesn't the rope also tie the water?
Is this nonsense,
Or is the sense not what you expected?
Perhaps you are Nonsense.
You do not have my sense,
Therefore you are Nonsense.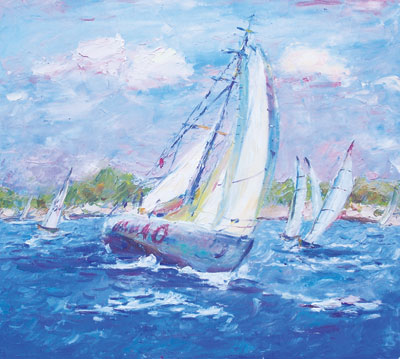 © Xiao H., Naperville, IL