It Never Changes
April 11, 2018
It is the oldest human expression
That always appears with a wrong transgression
It is the thing that has destroyed nations
And may even destroy us
We always try to stop it
But we never know who we can trust
It comes with the telling of lies
But those who tell them almost never lose their lives.
It is often at the hands of individuals
Whom we would often call unwise.
We have often tried to prevent it
With wit and skill, but it never seems fit
To cast away what will be our doom
Whose final words would be 'boom'
We've developed new ways to shape it.
Atoms splitting in bombshells dropping.
Committing genocide in nuclear exchanges
It has all been the same since the dawn of time because
War. War never changes.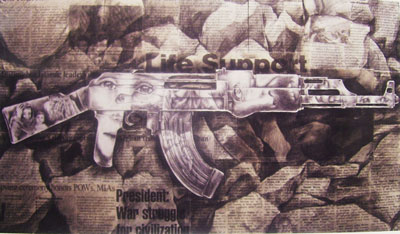 © Claire V., Lubbock, TX