Monster
April 10, 2018
It speaks,
It is alive
It talks to me
It tells me what to do
It isolates me, turns me cold and crushes my soul
It likes me hungry and cold
The emptiness of life must mimic your stomach he says,
He then fades away and comes back when I stomach the food that starred back at me.
He screams use your fingers to bring it up, meanwhile he is bringing me down.
I tell him to shut up and he crawls back inside of me…
He lives in my head, if I kill him I kill half of me.
Like tangled jewelry knotted together impossible to take apart, monster and I coexist.
I look around and all there is in the room is my reflection, the fat girl with the thick thighs and weary dark brown eyes,
I am alone, hungry and cold.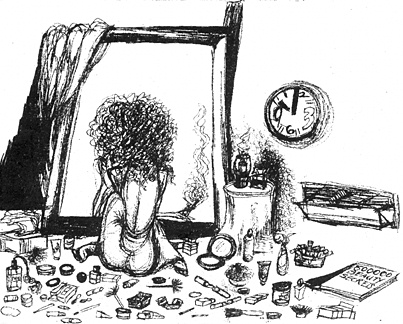 © Asha M., Philadelphia, PA