Crossroads
April 13, 2018
RO I stand AD
Glancing from side to side,
As people drift around me,
Walking to their own heartbeat.
The engines screech to a halt,
And many briskly walk off the platform
To be taken to their new destination.

Watching as a girl with headphones
Is dragged through the station
By her exuberant friend.

There are many who mute their voices
Out of fear
Out of their nature

But I remain indifferent.
Neither following-
Nor commanding-
Refusing to be brash,
Yet still as obvious
As a dandelion
In a field of clovers
I stare down
At the questions in my hands
Wondering if anyone has the answer-
To question number three on the sixth page-
But such a thing does not exist.

Because there is no correct answer
No guideline-
No cheatsheet for me to follow.

So I open my "eyes"
As people continue to drift around me
In the crossroads of a train station

Where I am destined to stand
In the intersection
Until I finally

Choose
To step
Off

The platform.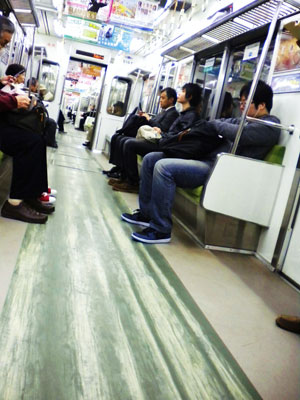 © Abigail W., Kamuela, HI